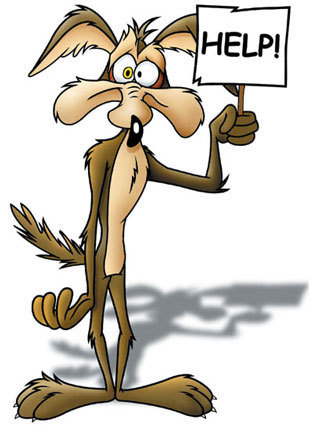 How are you all getting on? Crazy week huh? Same here, but we survived it right? Yeah, that's what matters.
So, I made the mistake of not checking-in online since Monday–no blog hopping, no facebook, only to sign in on Thursday to meet a deluge of mails, facebook notifications and bloggers' post updates. Golly I spent 8hrs yesterday blog hopping and I still haven't visited all my favourite blogs.
This post is a call for help; how do you do your blog rounds? Mom, Kitkat, Myne and NIL especially, this goes to you.
What is the best application to aggregate the blogs you read? I have tried Google-gears but it still involves opening links on different tab if you want to write a comment. Sometimes I have 20 tabs open at same time. This in turn slows down my internet speed and just makes bloghopping a chore. Is there another way? Something that works like facebook updates?
Email - For some blogs, I signed up by email and think those are the people I get back to fastest. Especially if I am online and the mail comes in, then off I go to comment. But again the post can get mixed up with other personal, junk and work mails and I forget.
Feed subscription – For some other blogs I subscribed through RSSfeeds on Outlook. That is alright mostly, but sometimes the feed and outlook don't sync well and I don't receive updates from a blog for 2 weeks, then I go check their site and notice I now have a backlog to go through.
For some blogs, I know them off head so I just check them on the go. but my memory is falling with age (what can I say??) and I forget till I see their comment on my page or else where then I remember how awesome they are.
Blog rolls – Aha! I don't have a Blogroll. I tried signing up to that when I first started blogging but I must have done something wrong cause it didn't work, so I have a list of my favorite spicy blogs (need to update that soon cause I have made some new spicy friends) on the side bar but it's not the blogroll application which means I don't get updates. Can somebody help please?
Till I sort that, I normally bloghop from Prism's page or Kitkat. After commenting on their page, I check out for updates from my regular blogs(we have mutual friends) on their blogroll sigh..
Mobile Bloghopping - Is it easier when you have a phone that enables you check your mails or favourite pages like a blackberry or an Iphone? I have a trusty old beloved Nokia (don't hate, you'll) which I browse the internet with when on the go. It's good for reading, but making comments on it especially for sites that have CAPTCHA (Dear Adiya, I am talking you) can be off putting. Moreover half of the time, the comments don't show when I check on my laptop. And unlike my laptop where I am automatically signed in as Ginger, on my phone I have to sign in on every page. So mostly I read a new post and wait till I get home then write a comment.
Time – I just squeeze in whenever I can. In between academic reading, after academic reading, first thing in the morning, last thing at night, on the bus.
The actual reading – I think I am a slow reader or how can you explain spending one hr reading and gbeboing on one site (reading comments with a gossipy intent). I guess I have to learn how to skim through a post and yet come up with an insightful comment. I don't like writing 'lovely post' just to justify all righteousness.
Blogging peeve - I'd like to think Blogging is STILL about personal journeys. opinions. Journals. etc. A sort of more relaxed form of facebook. Even better cause readers have access to archives and can take their time to stroll through old posts, add their comments and have a feel of the person behind the blog. But now it feels like a sort of online realtime face book update status. Old news! Hot off the plate news! and there's a pressure for readers to move with that pace.
I love reading new posts blogs but paradoxically I 'hate' bloggers that update daily; It's like I'm always playing catch up, lolsssss. Don't mind my whining. I still love you all. Its just that I wonder if other people feel like this atimes?
I love reading, I love participating in the comment section, I love discovering new blogs but I think there could be a method to the madness.
How do you do it? What do you think about commenting on an old post? How do you feel when someone comments on an old post? Have you found it easy coping with blogging and other things on your plate?
p.s. And while we are at it, an Ipad or Iphone gift would bring sunshine to my life ;)